Time Machine
Check the weather conditions up to 70 years in the past or future.
Minute-by-Minute
Hyper-local, down to the minute preciptation forecasts make sure you're never caught in the rain or snow.
Daily Weather Reports
Receive personalized daily weather reports for any location, at any time you wish.
iCloud Sync
Automatically syncs your locations and settings across iOS, Apple TV and Mac!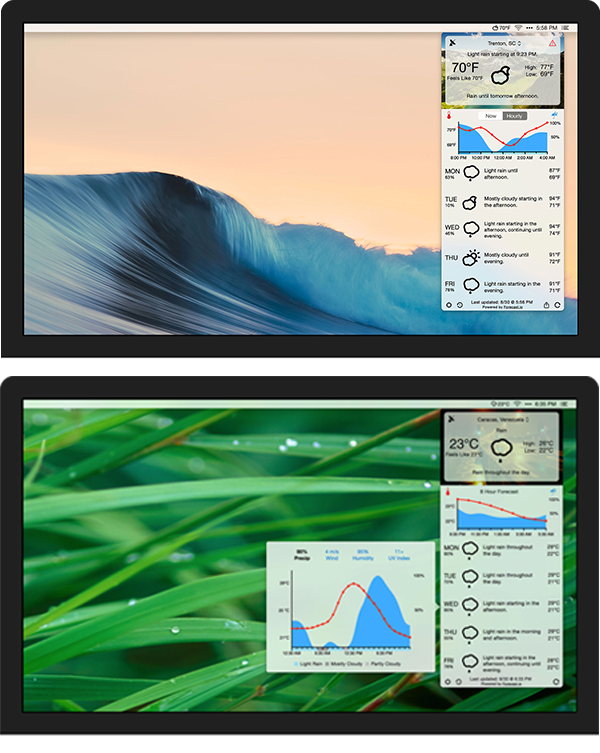 Menu Bar/Dock App
Display the weather in your menu bar, or in your dock.
Dark Mode
Full support for Mac OS X Dark Mode.
Radar
Monitor storms closely with our beautiful, built-in, animated radar maps.
Today Widget
Get quick access to your weather via the Today Center Widget.
Background Updates
Forecast Bar automatically updates in the background ensuring you always have the most recent weather conditions.